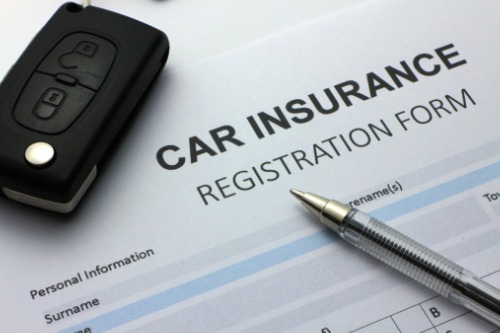 When you hear the words 'insurance fraud' the first thing that comes to your mind is a falsified claim. There are quite a few instances of such falsified claims, but there are also other situations in which insurance frauds take place. A fake insurance policy is one such scenario where people end up buying a policy that is not valid. Thus, any claim made against such a fake insurance plan will not get honoured.
When buying a policy, there are quite a few things you need to look at. While policy features and its premiums are definitely a part of the buying process, it is also the authenticity of the insurance plan that must be checked. Since a motor insurance cover is a mandatory requirement, unsuspecting buyers end up with a counterfeit policy. But, as a smart buyer, it is crucial for you to check and spot a fake plan, whether you buy motor insurance online or offline. This article mentions the different ways on how you can verify the authenticity of your motor insurance policy.
Checking the insurance provider
The first step in avoiding a fake insurance policy is to check the insurance company and its policy documents. A fake insurance company will replicate original documents and insist on offline payments. But as a smart buyer, you must check the official insurance company's website and buy it only from an authorised agent, branch office or directly from the insurance company online. Further, if you already have purchased a policy, you can verify it by calling the insurance company and verify the policy's status. *
Opt for secure payment modes
When buying an insurance cover, make sure to never choose to pay via cash. Instead, opt for secure payment modes like digital payments (credit card/debit card/UPI) or other banking instruments. These are safe, secure, and quick in addition to knowing the details of the payee when making the payment. This is handy when buying a policy for the first time or at time of motor insurance renewal. *
Confirm your policy using a verification link
Insurance companies generally offer a verification link on their website. This facility enables buyers of insurance policies from different channels to verify the authenticity of the insurance policy. You must make use of this facility to check whether the policy is genuine or not. Another way to verify is contacting the insurance company's customer support to verify the policy details. *
Look for critical policy information
Counterfeit insurance plans are generally manipulated by altering the Insured Declared Value (IDV), No-Claim Bonus (NCB) and the policy deductibles. These are generally tinkered to lower the premium calculation and likely to be a fake insurance plan. *
Verifying using the QR code
As per the regulator's guidelines, insurance companies must have a QR code printed on its application form, whether online or offline. This QR code contains embedded data about the insurance policy and the buyers can verify it. *
* Standard T&C Apply
These are some of the different ways on how to check the authenticity of your insurance policy. These preventive steps will help avoid the trap of a counterfeit insurance cover and save hassle of a rejected claim in the future. In your buying process, make sure to use a vehicle insurance calculator that not only helps compare premiums, but also policy features. Insurance is the subject matter of solicitation. For more details on benefits, exclusions, limitations, terms and conditions, please read sales brochure/policy wording carefully before concluding a sale.